Our path to a climate-neutral future
At LA SIESTA, we always want more: more hammock moments in everyday life, more relaxation, and more of the good life - but we also want more for nature and the environment. As a climate neutral company, we take our responsibility to nature and the environment seriously. 

Keep scrolling to find out exactly what climate neutrality means and why it is an important part of our on-going sustainability strategy here at LA SIESTA. 
1 | Why we are committed
Sustainable relaxation is a matter close to our hearts and has been since the creation of LA SIESTA. From the very beginning, it was clear that we wanted to impact our planet as positively as possible, and to approach the issue of sustainability in a holistic way.

As a manufacturer and ecommerce retailer, we are aware of the impact of our activities on the climate.

That is why we are continuously working to reduce our carbon footprint and why in 2021 we decided to take the path towards climate neutrality and to reduce our emissions.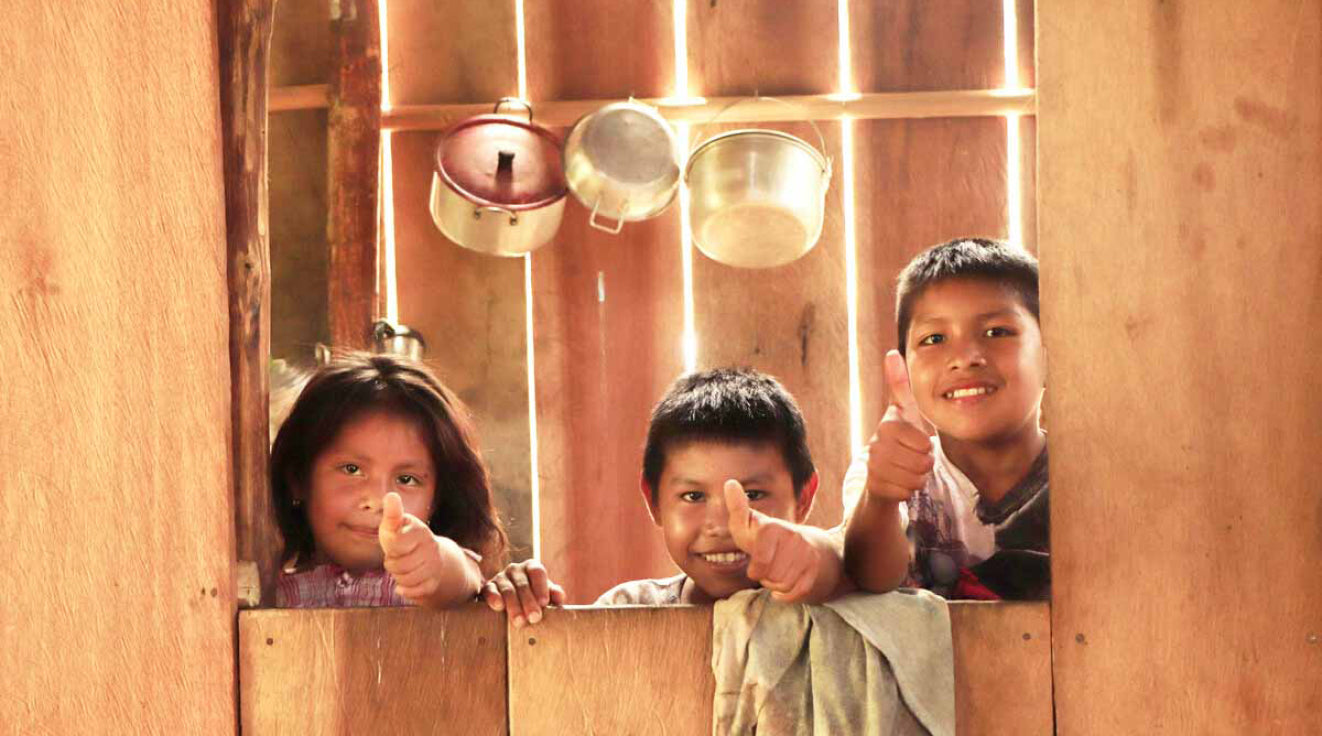 2 | What climate neutral means
Companies, products, or processes are climate-neutral if they have no negative impact on the climate. This is primarily achieved by saving emissions and
through the continuous optimization of climate protection measures. Not all emissions can be avoided, however - which is why there is the option to offset them with internationally recognized climate protection projects. With these projects German companies like us can offset emissions in other countries around the world.
ClimatePartner's climate-neutral label guarantees transparency and credibility:

Via a unique ID number, consumers can check which measures companies are taking to reduce emissions, which climate protection projects they have chosen, and how much CO₂ they are offsetting.

3 | What emissions we offset
Climate neutrality can encompass several aspects of corporate action and everyday life. At LA SIESTA, we currently implement climate neutrality processes in two capacities.
Climate neutral products from Colombia:

Our products from Colombia are at the heart of LA SIESTA, but also account for the largest share of our created emissions. However, we have taken measures to offset all emissions generated throughout the entire lifecycle of our Colombian hammocks and hanging chairs.
In the future, we look to follow the same practices for offsetting emissions with the rest of our products.

Climate-neutral company:

Our climate neutrality plan does not end with our products, but continues into our everyday work. For example our team's travel, business trips, and the energy supply of our office and storage facilities all inevitably produce emissions which we compensate for. In addition we also offset the energy consumed by our server and website traffic.
1: Recording
To make sure we are offsetting our emissons, all emissions must first be recorded. Our team provides information on travel and business trips every year, we calculate the fuel consumption of our vehicles and allocate the emissions from our manufacturing processes to the corresponding product groups. 
2: Offsetting 
As soon as the level of emissions has been determined, we purchase CO₂ certificates with the equivalent value to finance a climate protection project. International political conferences have set a certain amount of CO₂ that each country is allowed to emit annually. This value serves as the basis for international certificate trading, which makes it possible to offset unavoidable emissions.
2022 offset by LA SIESTA: 3,464.893 tons of CO₂
3: Certification
In order to guarantee that all emissions are actually offset, certification by an independent organization is important to us. That's why we work with ClimatePartner as a leading provider of climate protection solutions to confirms our commitment with its climate neutral label.

Climate ID 17238-2203-1001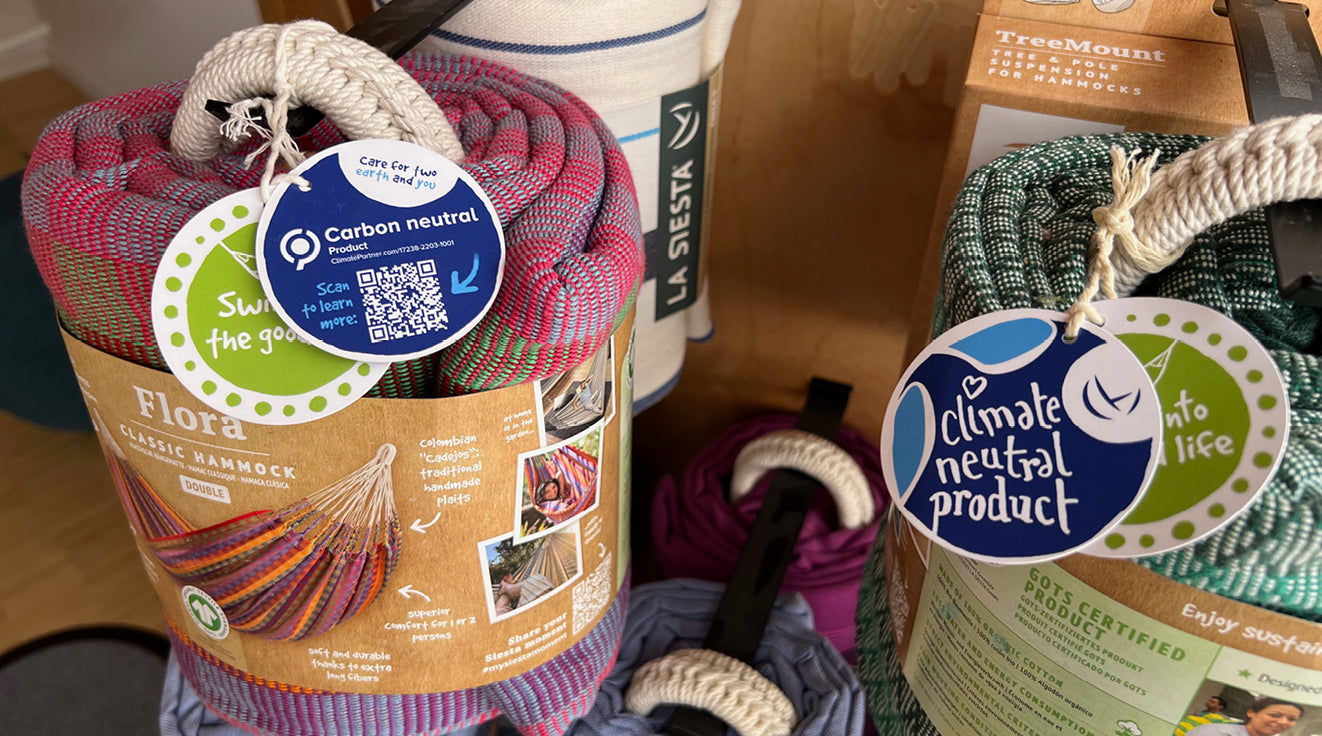 5 | Compensation on site: Forest protection projects in Colombia
We support the forest conservation project in Matavén, Colombia, to offset our emissions. We feel strongly about working directly in the country where our Colombian hammocks and hammock chairs are produced, and the holistic sustainable approach of the project resonates with the core values of LA SIESTA.

At the center of this commitment is the support of indigenous peoples in the preservation of their forests, with over 2,842,200 acres of tropical rainforest and its biodiversity being protected. It is not only environmental sustainability measures that are being pursued with this project, but also measures to ensure food safety, to improve educational access for children, and to promote the development of new technologies. The main goal of the work in Matavén is to create a long-term shift toward sustainable economic practices and nature conservation.

In addition, since 2023 we have been supporting a coal phase-out project in Soacha, a suburb of Bogotá, which aims to generate renewable energy using biomass. The focus is on modernizing a brickyard that supplies clay bricks for the growing construction industry. By converting the kilns to energy-efficient models, 18,470 tons of CO₂ can already be saved annually and long-term jobs with good employment conditions can be created.
Other Topics
FSC™ certified wood

We process wood from ecological forestry for our frames, hammock chairs and spreader bar hammocks.